Webster Florida is one of those little sleepy towns in the heart of Florida except on Monday's. Every Monday the town comes alive with the awesome Webster Flea Market. The flea market draws thousands of people from all over the world and is open all year long.

Summer hours for the Webster's Flea Market and Farmer's Market are from 6 am to 2 pm, while winter months see the market open from 5 pm to 3 pm.
For more than 50 years the Webster Flea Market has been in operation and one of those place to find everything imaginable.

One of the big draws for people is that this is a great place to find fresh produce from local farmers, fresh flowers and plants, antiques, electronics, and many other products.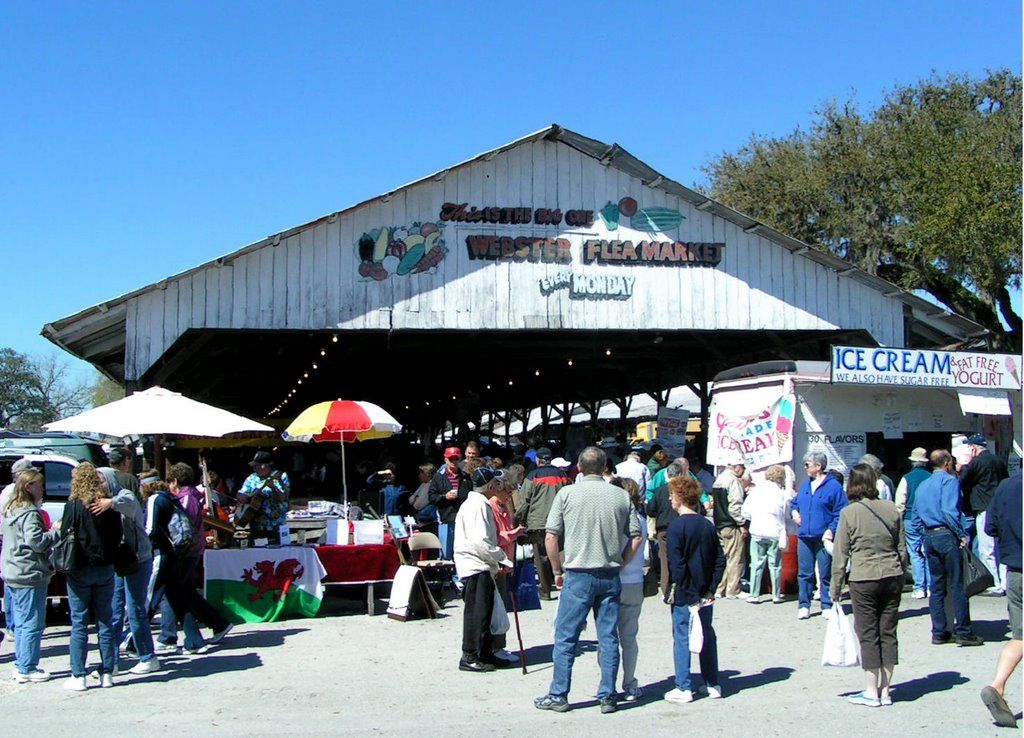 Peak season for the Webster Flea market is in the cooler months of Florida usually from October to May.

The only problem this time of year is there are hundreds if not thousands of people walking the 50 acre flea market and the vender's are not for much for wheeling and dealing.
You can also bring your pets along to the Webster's Flea Market and Farmer's Market as long you as keep them on a leash and clean up after them. And if you run out of cash, just as you are about to strike a great bargain, simply head to the on site ATM, which is located just a few minutes away from all the action!
The other thing that takes place on this site is once a month on the 1

st

Sunday of every month there is a

Auto & Cycle swap meet

that takes place. With more than 300 vendors bringing new and used parts and merchandise you should be able to find what you are searching for. This is the place to come to find that part you have been searching for. From parts for antique collectible to ready-made project car or even a brand new custom vehicle this is the place to find it.

Admission is price for the swap meet is $4 per person and includes free use of hot showers and restroom facilities
To get to Webster is easy from any direction. I
t takes just over an hour to get to Webster from Orlando, Tampa or Gainesville. (See Map)