Are you looking for a fantastic beach that offers a lot of things to do and see, then it would be wise of you to consider Panama City Beach.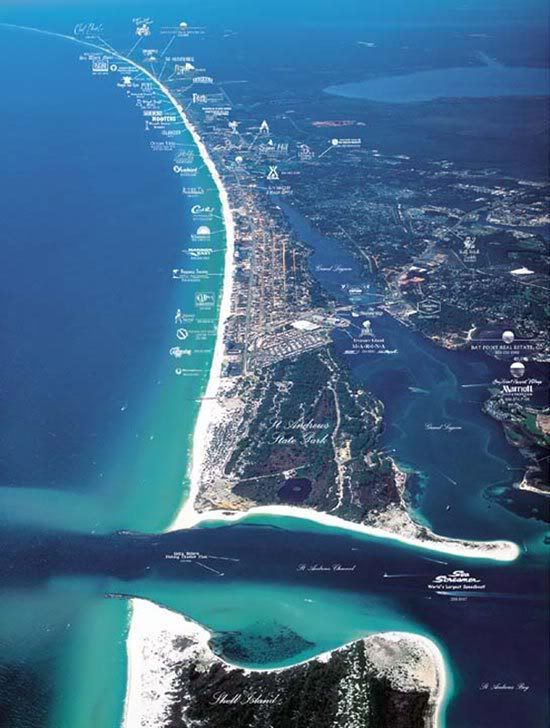 With over 27 miles of sugary white sand of coast line this is the perfect place for vacationing, swimming, fishing, jet skiing, sunning, parasailing, and boating. Panama City Beach is an awesome destination for all travelers.
Panama City Beach as a population of just over 12,000 people and sits in Bay County in the wonderful, beautiful Panhandle of Florida. The city got the name some years ago and the Spring Break Capital of the World due to the fact from March through April over 100,000 college and high school students arrive here from all over the world to celebrate spring break.
For the nature lovers Panama City Beach offers miles and miles of hiking and biking trails from the emerald coast line to the tree lined rivers offering many opportunities to photograph all the beauty that nature offers.
If you are an avid fisherman then Panama City Beach is the place for you. This area offers some of the best fishing in the country from casting a net or a line from the many piers along the beach to chartering a professional fishing charter to take you on into the deep waters of the Gulf of Mexico Panama City Beach is the place for great fishing. Here is a website to visit for
Charter Boat Fishing
in the Panama City Beach Area.
There is no better way to end your vacation at Panama City Beach than to experience awesome sunset at the most beautiful beaches in the world. Panama City Beach is known for some of the most impressive
sunsets
here in America.
Panama City Beach has its own blog site, I am not endorsing it but if you would like to learn more of this great destination come check out their
blog
.